IT SOLUTIONS AND SERVICES
HP Enterprise Service Provider
MM9 In House Services Deployment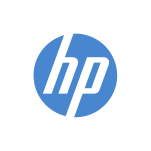 HP ENTERPRISE SERVICE PROVIDER
MM9 supporting and servicing 100+ IT setups
Break & Fix(AMC)
Incidental and contractual equipment maintenance provides customer a flexibility to plan maintenance of IT equipment as per their requirement.
24CTR & 6CTR Services
Our SLA based offer for 24/7 service support allows 24 hours and 7 days coverage window.
Pro-Active Alert & Management Services
Mission critical products need to be repaired before they fail, our pro-active alert and management services help business continuity through Pro-active failure alerts and timely recovery of faults.
Managed Services
Our Managed services is a bouquet of product deployment, Product operations and product optimization through the entire life cycle of the device.
Data Center Care Services DCIO
Data center operational responsibilities and services automation ensures hassle free protected environment to your mission critical data centers.
Data Center Infrastructure Operations Services
Project Management
Our 21 year of experience in IT products, IT services management and cross OEM relationships provides a impeccable partnership to enhance your projects delivery.
Facilities Management Services
Onsite and offsite resources enables smooth operations of business deployment.
Remote Support Services
Cost effective remote support tools help bringing efficient services delivery and resolution.
Disk Sanitization
Data erasing tools to ensure 100% prevention of data leakage from the IT equipment's being disposed off.
Data Migration
Hassel free data management services through trusted tools and professionals.
MM9 In House Services Deployment
Gateway Security Deployment
Making sure that your web surfing devices are always protected from infected/unwanted malware through major deployment gateways; inline, explicit, transparent and SPAN port.
Microsoft Exchange Deployment
Complete web-based Exchange server upgrades and installations that include mail servers, e-mail programs and groupware applications
Endpoint Security Deployment
Our policy based approach to network security requires all endpoint devices to comply with specific criteria before getting access to network resources.
Data Backup, Business Continuity Process Deployment
Placing storage and recovery systems that backup your comprehensive data and return to its original condition, without any loss
Physical to Virtual Migration
Migration of physical information to Digital format enables easy access and prevention of critical records and data.
Virtualization
The power of combining and allocating IT resources through our Enterprise VM ware capabilities.
Office 365 Deployment and Inventory
Our Microsoft 365 deployment helps you seamless integration of your mail and MS office.
Data Protection
Data is a key to any business and protecting organization data through our security professional ensures peace of mind.
Patch Management, Asset and Inventory Solutions
IT Asset management tools gives dash board based IT inventory management and deployment of the entire inventory.
Data Center Consulting, Moving and Migration
Perfect sizing consulting and solution designing through seasoned Enterprise Professional ensures security on investments.
Secure Authentication
Protecting Critical data and assets access to critical information and resources.
Secure Wi-Fi
Ensuring smooth hassle free secure access on Wi-Fi networks.
Network Management and Monitoring
Providing necessary tools resources and expertise to do network audits and managing High availability of secure networks.
No matter what customer need or where they need it , MM9 is there. We offer a diversified portfolio of IT Solutions across India
Creating An Efficient And Effective Print Environment by Redefining Managed
Print Services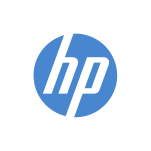 Auth. HP Print Services Partner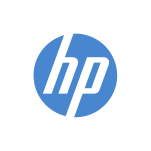 Auth. HP Print Consumable Partner